Inauguration: Friday, 22 February at 6 PM, Como

FRANCO VIMERCATI
Photographs from 1973 to 2001
A Journey Towards the Purity of the Image
Curated by Angela Madesani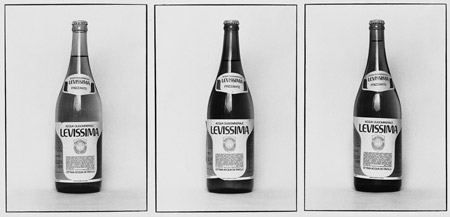 February 22, 2008 marks the opening of the first extensive public retrospective dedicated to photographer Franco Vimercati (Milan, 1940 – 2001), a private, cultured and intelligent artist.

The survey retraces Vimercati's artistic path from the mid-seventies to the end of the nineties: from the first images portraying the people of the Langhe region, the only exterior shots – including a copy of a period catalogue and the portrait of the Vintner – to the photographs of Levissima mineral water, an important work of conceptual matrix presented only once in Modena in 1975, to the series of photographs with the details of parquet flooring and tiles, all on exhibit in Como, at Borgovico33. After an orthodox education in painting at the Academy of Brera, he approached photography with caution, studying it empirically. From his first photographic experiments in 1968, a sequence of images relating to the object, the idea of seriality quickly emerged which later became a characteristic of his work. During a career spanning almost forty years, Vimercati chose to represent very few, and strictly everyday objects, such as an iron, a jar, a glass, a soup tureen, or a bottle… They were all simple subjects, but their origin lies in a deep reflection upon the meaning of seeing and of perception, and above all upon the significance of the photographic gesture.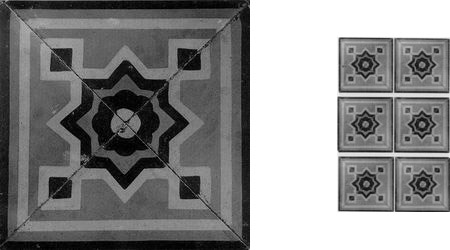 "His research – according to Angela Madesani, the curator of the exhibit – is not a study of reality utilising a camera, but a study on photography that utilises elements taken from reality. The objects that are photographed are immersed in silence and immobility; time as a dominating presence is felt in his images, which are purposefully obtained with long exposures and large studio cameras".

The survey, made up of works coming from important private Italian collections, is accompanied by a catalogue including texts by Angela Madesani and Giuseppe Panza, an unpublished interview with the artist, biographical notes and images of the works on exhibit (Edizioni Stella edited by Claudio Nicolodi). During the period of the exhibition, a series of discussions elaborating on the work of Franco Vimercati are planned.

In parallel with the exhibit in Como, at the Stables of the Villa and Collection Panza-FAI, in Varese, there will be an exhibition of a selection of photographs from the 1980's and 1990's, mostly coming from the collection of Giuseppe Panza of Biumo, precursor of the talent of the Milanese photographer.
Exhibit details



Title:
FRANCO VIMERCATI.
Photographs from 1973 to 2001. A Journey Towards the Purity of the Image
Curated by
Angela Madesani
Dates:
22 February - 13 April, 2008
Opening:
Friday, 22 February at 6 PM, Como




Presso:
Associazione Culturale Borgovico 33,
via Borgo Vico n° 33 - Como
Free entry:
Friday through Sunday from 3 PM to 7 PM,
or by appointment.
Info:
tel. +39 031 576029 fax +39 031 3385220 info@bv33.org www.bv33.org




Presso:
FAI-Villa and Collection Panza,
Piazza Litta 1 – Varese
Hours:
10 AM - 6 PM (open Tuesday-Sunday and only on holiday Mondays).
Last entrance at 5:30 PM.
Exhibit entrance fees:
Villa and Permanent Collection: adults 8 euro, reduced rates (4-12 years) 3 euro. FAI Members: 2 euro.
Info:
FAI Villa e Collezione Panza, Tel. 0332/283960, faibiumo@fondoambiente.it, www.fondoambiente.it
Press Office:
Ilaria Gianoli tel. +3902514406 ilariagianoli@tin.it; Marta Colombo tel. +39 3403442805 martacolombo@gmail.com


supported by:

PROVINCIA DI COMO,

ASSESSORATO ALLA CULTURA